COMING 2023
For the folks who have already supported the making of Watershed through the campaign in 2022, thank you for making the music possible! The Kickstarter portal is now closed, but if you're curious to see the offerings, here's a link to the reward levels.. 
Now that the recording is done, my inner Artist Manager and Record Label Exec is strategizing release timing, creative asset development (music videos, for example) and administrivia (copyright, etc).
I constantly ask myself: How can I be the best advocate for this album? How can I help these songs reach the ears and hearts that need them?
TIMELINE OF WATERSHED 
Are you the sort that keeps a yardstick around and measures the kids' height on the kitchen door jamb? 
This timeline is for you: 
2020: The world ended. A Thousand Tiny Torches was released. "Follow the headlights..." 
2021: Lots of songwriting in the she shed. 
2022, January: A quiet whisper of a birthday wish: "If I'm really being honest with myself, my wish for this year is to record a new album." 
2022 February - April: Pre-Production. Unexpected funding kickstarted (no pun intended) the wish come true, and preproduction with producer Shane Alexander began. Every Wednesday in these months, we met to comb through songs and prepare for the recording. 
2022 April - August: Recording. A whirlwind two-days of bass and drums at Buddhaland Studios in Thousand Oaks. Have you see this little video? In the weeks following, Denny Weston Jr, who played drums, added percussion from his studio in Joshua Tree. My sweetheart Darby Orr, who played bass, tracked keyboard things at the studio -- piano, melodica, Wurlitzer, Mellotron, etc. I laid down my guitars and lead vocals. Shane did backing vocals, guitars. I added clarinet for a tune. Justine Bennett recorded backing vocals. Rob Hodges came in with cello. And Shane went up to Ojai to get Jesse Siebenberg on pedal steel, lap steel, and Weissenborn. 
2022 September through February: Mixing.Though he lived in L.A. when we first met, my mix engineer is now based in Florida and lives a global life. His suitcase always at the ready, he jet-sets around the world to run audio for events from the US to China to Europe. In between international jaunts (minus recovering from COVID), he and Shane worked virtually side-by-side to mix Watershed. 
2023 JANUARY 18: PHOTOSHOOT for the Watershed! 
2023 FEBRUARY 6: NEW PUBLICIST on board! 
2023 FEBRUARY 18: MIXING is complete! Tracks go to Mastering! 
An INCREDIBLE community of music lovers has come together to support the making of this album.
We're not done yet! 
My younger self cringes at the business stuff, but my current self knows that business is the way that art gets out into the world. As we flow toward release, my thoughts are on promotion, because as corporate as that word is, it's truly the way that folks will learn about these songs. Songs inspired by ordinary life's watershed moments. About the passage of time and our mortality. About paths taken – or not. About living, loving, losing, learning. And, of course, pie. 
The four prongs of this next phase are: Publicity (print and web-based); Radio (Folk and non-commercial AAA); Playlist Promotion; and Marketing (Social Media). There are so many great songs that we will never hear because the artist didn't have the resources to send it out into the world. I am committed to the songs of Watershed and know that their best work in the world will be when people hear them.  
I hope you will join me in advocating for these songs.
If you would like to support the promotion portion of the album release, or sponsor a social media or playlist campaign for a particular song, email me at arielle@ariellesilver.com and we will come up with a custom backer reward.
Or simply click the yellow DONATE button. 
Every level of support gets you exclusive updates about our progress and your own digital album before it's out in the world.
PAYPAL HERE: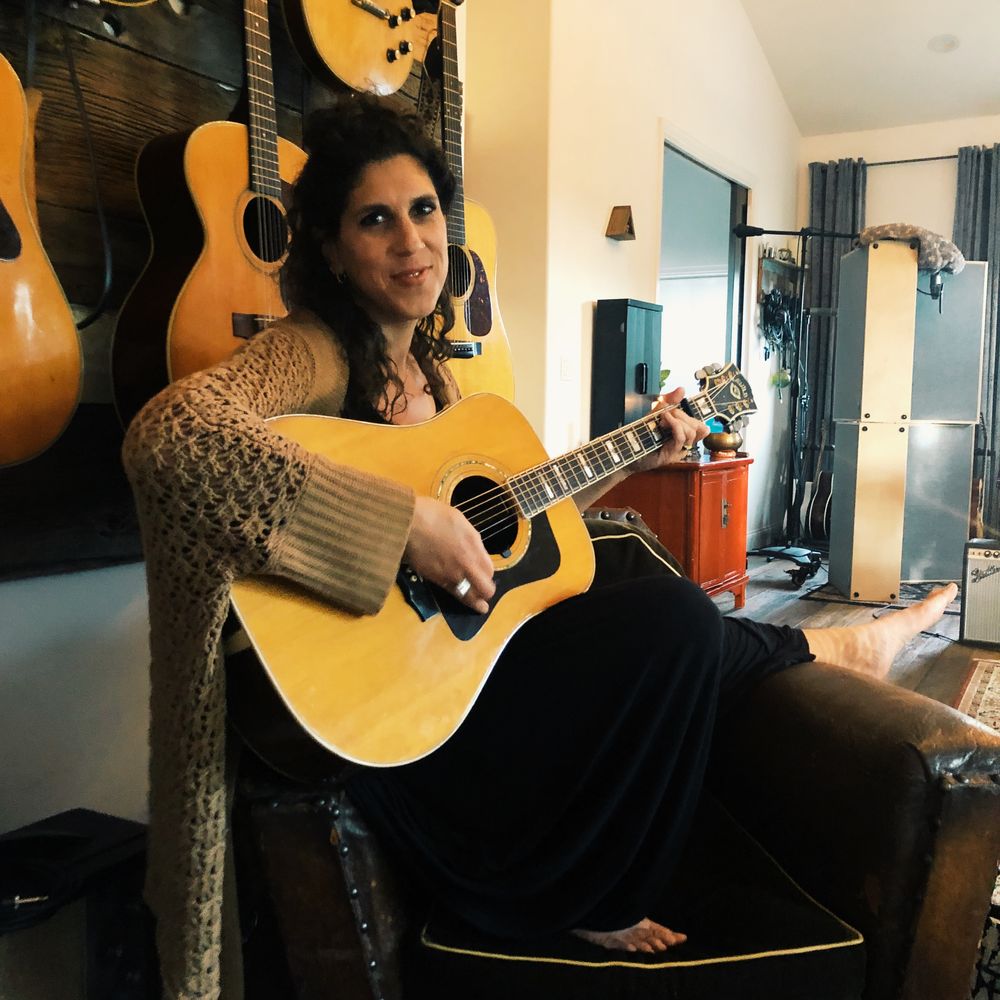 KICKSTARTER SUCCESS!
Our Spring 2022 crowdfund and Fall 2022 Kickstarter helped Watershed get started. Now we're looking at promotion, publicity, and marketing. There's still time to support Watershed (and get your pre-ordered copy). All contributions above $25 (plus $5 shipping) will get you a CD with lyrics and liner notes.
Enter the amount you wish to donate
It's been two years since A Thousand Tiny Torches was released in the early months of the pandemic. Three years since the crowdfund that supported its recording. A Thousand Tiny Torches had been ten years in the making and was possible because of the tremendous support of friends, family, and communities from all corners of my life. Together, we raised over $26,000, which covered the costs of studio, producer, engineers, musicians, artwork, distribution, manufacture. That album received top reviews in press from American Songwriter to Music Connection and more, and support from radio across the US and UK, including regular spins on Los Angeles tastemaker station 88.5FM (KCSN).
This new collection of songs was born out of the pandemic. After the initial shock of the pandemic had subsided, but when we were still in the early days, I remember friends talking about what they would miss about the pandemic. Here it was around May 2020, arguably the most difficult of times that we had ever collectively been through, and people were talking about what they would miss when it was over.
But I get it. Because hard times bring people together. Now, as the world gets back to being in a big hurry, I don't want to forget what we learned about these times. I don't want to forget that Black Lives Matter, panic in the grocery stores, the fragility of democracy, the last time I saw loved ones.  I don't want to forget kindness, love, important conversations, and birdsong. These songs help me to remember what really mattered after What Really Matters.
Music is not meant to be done alone. For years, I have struggled with understanding how my work as a writer and musician can help make the world a better place. As a life-long science lover, and a teacher of creative writing and yoga philosophy, I certainly appreciate ideas and intellectual pursuits. But in the last few years, since the onset of the pandemic and with it the political turbulence of our times, I came to fully understand the necessity of art. Art moves us. It makes us feel. And feeling – not thinking – is what inspires action. My life's mission is to move you. To create music that heals the heart and empowers the spirit. To make the world more harmonious, one song at a time.
As an independent artist and fierce advocate for my songs, I've also got to be the CFO. Through the generosity of this awesome music loving community, we raised the budget needed for recording a new album. This seed funding allowed me to call Shane Alexander, who produced A Thousand Tiny Torches. He was stoked about my new songs and we got to work ASAP selecting the 10 best of the batch. The brilliant GRAMMY-winning mix engineer Brian Yaskulka (Lisa Loeb), who mixed A Thousand Tiny Torches, mixed, and soon the album goes to GRAMMY-winning master engineer Hans DeKline (Lisa Loeb) to add the finishing touches.
It takes time and money to make a timeless record like what this is shaping up to be. This new album is the natural evolution beyond A Thousand Tiny Torches, but features much of the same top Los Angeles production and musical talent (whose credits include some of my personal heroes: KT Tunstall, Lukas Nelson, Liz Phair, Jakob Dylan, and the inimitable Lady Gaga). If you've ever spent hours writing a single email to someone, you might be able to appreciate how much care and micro-attention goes into every moment of a multi-layered musical recording. Every drum hit. Every guitar lick. Every vocal moment.
With the help of so many, we got over the first hurdle of MAKING the album. Now we're on to PROMOTION and MARKETING. 
With your support, when this record is in your hands and in your ears, you will know that you were a PART of it. 
Thank you for all the ways you support independently created art and music. We literally couldn't do this without you. 
Curious to see the Kickstarter promo video? :) 
SUPPORT THE NEW ALBUM!
Enter the amount you wish to donate
Thank you for considering backing this project. I truly wouldn't be here without you.
And I wouldn't want to be. 
XOXO, Arielle
P.S. Questions or ideas about hosting a "support the new album" concert in your home? Email me at arielle@ariellesilver.com.